"The relationship between human
intelligence and artificial intelligence
will necessarily be one of symbiosis."
Bryan Johnson,  CEO Kernel
In today's digital-intelligent world, choosing the right IT strategy is crucial. We at KENBUN support you with our many years of proven IT project experience and customized AI solutions to help you to performe even more successfully in the marketplace. As experts in the fields of Artificial Intelligence, Realtime-Decision-Systems and Big Data, we create intelligent systems with which we together break through boundaries. Get to know us, we convince you with creative, innovative concepts. Work with us in an agile way and discover the potential of Artificial Intelligence.
FIELDS

› Artificial Intelligence, Machine Learning
› Data Science
› Big Data
› Data Analytics, Business Intelligence
› Business Analyse
AI-TECHNOLOGIES
› TensorFlow
› Keras
› spaCy
› NLTK
› OpenCV
FRAMEWORKS
› J2EE
› Spring, Spring Boot
› Hibernate
› React, Angular, Vue.js, Meteor, Flutter
CONTAINER PLATTFORMEN
› Docker, Docker Swarm
› OpenShift
› DC/OS Mesos
› Kubernetes
› CI/CD Pipelines
› Jenkins
› Nexus, Artifactory
COMPETENCES

› AI-Engineer, Data Scientist
› Machine Learning Engineer
› Deep Learning Specialist
› Software-Architect
› Cloud-Architect
› Fullstack-Developer
› Frontend-, Backend-, Mobile-Developer
› Business Analyst, Product Owner
› Project manager, Multi-project manager
› Scrum Master
› Agile Coach (Scrum, LeSS, SAFe)
› Testmanager, Test-Automator
› DevOps Engineer, Container-Engineer
DATA SCIENCE-TECHNOLOGIES
› SciPy
› Scikit-learn
› Pandas
› MATLAB
› R
CLOUD- & PLATFORM PROVIDER

› Google Cloud
› AWS
› IBM Cloud
›  Azure Cloud
PROGRAMMING LANGUAGES

› Java
› Swift
› C#
› C++
› C
› Python
› R
› JavaScript/ECMAScript
› Dart
› Scala
› Go
› MATLAB
BIG DATA TECHNOLOGIES
› Cassandra
› MongoDB
› Neo4j
› CosmosDB
› ElasticStack
› Spark
› Flink
› Storm
› Cloudera / Hortonworks Distributions Stack
› Kafka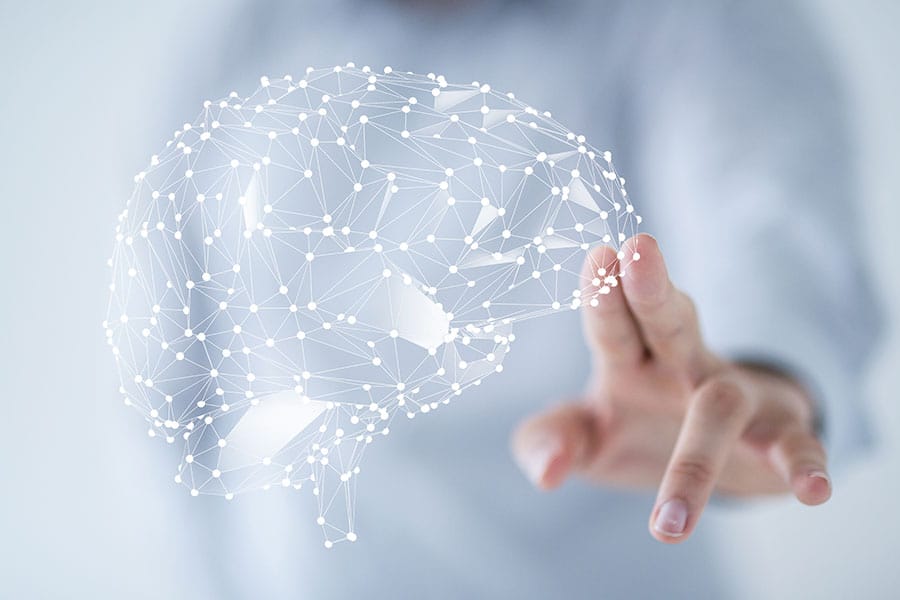 For a major bank and one of the largest banking groups with a market share of over 30% of German payment transactions, our employees designed, developed and put into operation a system that significantly reduced fraudulent transactions. In the first project, first-generation AI was used in the form of an intelligent expert system.
A second generation AI approach with machine learning was then chosen for the banking group.
From the learning of these two projects we developed the approach of a hybrid real-time anomaly detection system that combines the advantages of both AI generations.
As AI and Big Data experts, we advise and develop across all industries. Our employees have successfully implemented systems the following industries.
› Insurance, InsureTech
› Banks, FinTech especially FRAUD-Detection
› Financial service providers
› Securities trading
› Health insurances

› E-Commerce
› Logistics
› Transportation
› Mail order business
› Public administration

› Automotive industry
› Paper and corrugated board industry
› Pharma, Life Science
› Energy
› Manufacturing industry