Kenbun celebrates his anniversary with you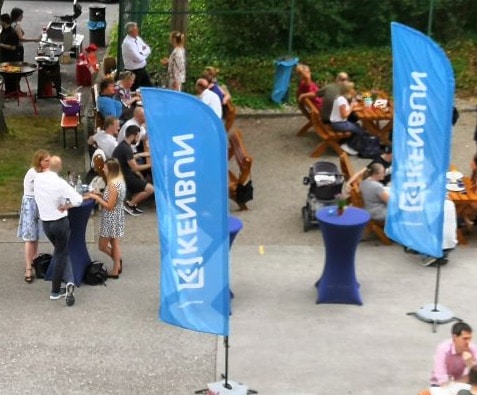 In July, Kenbun IT AG celebrated its 1-year anniversary within the scope of its summer party. And that's why it was hot all evening in the backyard of the Technologiefabrik. While barbecuing and chatting together we toasted our foundation and our numerous successful projects with you!
But what – is it really only one year since the Kenbun was founded?
Even if it seems much longer now, it's actually only a year since our company was founded. It all started with the vision of our five founders at that time: They wanted to help shape the digital transformation of today and tomorrow together with you and thus pursue the dream that Steve Jobs once had of "setting an example in the universe". That's why they chose a place for their creative think tank. Karlsruhe, as the technology region in Germany, appeared to be the best place to be. Like numerous other creative minds, we have found our home in the technology factory. From here, we support companies every day in overcoming the hurdles of digitalization and creating added value together.
We would like to thank everyone for this unforgettably beautiful celebration. It is you who have been with us from the beginning, who have motivated us and who have already given us so many wonderful moments together.
Many thanks,
Your Kenbun